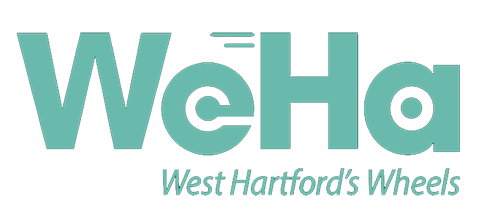 Governor Lamont ordered the closure of all CT restaurants and bars in an effort to slow the spread of the COVID-19. So until this ban is lifted by the Governor, WeHa Wheels will NOT be operating. Please check for updates on wehawheels.com.
Thank you so much for the continued support of our WeHa Wheels sponsors. Without them, there would be no safe, convenient and first class free transportation service in WeHa.
We will use this time to update all exterior and interior signage and commercials for the monitors of WeHa Wheels.
866-885-LIMO, Ask for WeHa Wheels
Reserve your FREE, safe, luxury transportation in West Hartford, CT (first come, first served within West Hartford town lines) on:
Fridays and Saturdays from 4:30 p.m. to 11:30 p.m and Sundays 10:30am to 5:30pm to get you to and from Blue Back Square and West Hartford Center.
All made possible by featured Business Sponsors. Kindly thank them via your patronage
Black Diamond Body Piercing
Blue Back Square
Blue Plate Kitchen
Face It
THE FIX
Goff Law Group
Harry's Bishops Corner
Hartford HealthCare
Keating Agency
Lisa Martin Cruise Planners w/Avalon Waterways
Modern Tire
Mohegan Sun
Udolf Properties
University of St. Joseph
Veterinary Specialists of CT
WeHa Wheels is available for Private Events
Managed by WHMEDIA and Ledger Publications
Driven by Premier Limousine
Rules:
- ONLY WEST HARTFORD addresses can be entered for PICK UP and DROP OFF.
- DROP OFF and PICK UP should be scheduled at the same time OR there is no guarantee service will be available.
- 21 Years of Age OR older.
- Vehicle is NOT handicap accessible at this time.
- Ride is FREE since it is paid for by the business sponsors (so support them), gratuity for driver is optional based on your level of service.
Partners Include: West Hartford Magazine, Jewish Ledger, Experience we-ha, Roy Web Design, we-ha.com, West Hartford LIFE, and West Hartford PRESS.
#WEHAEVENTS #WeHaWheels